.: A Perfect Stranger :.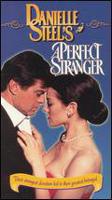 Holly co-stars as Amanda, Alex's rebellious daughter who lives in New York with her mother. After she is mugged, she goes to San Francisco for an extended visit with Alex, eventually moving there permanently. Amanda encourages her father to go to Switzerland to find Rapaella.
Here's what the movie is about
In this sudsy adaptation of a popular Danielle Steel novel, a beautiful young wife experiences waves of guilt when she finds herself increasingly distracted from caring for her dying, elderly and rich husband by the attentions of a virile stranger named Alex. ~ Review by Sandra Brennan, at All Movie Guide.