.: Celebrity Photography Exhibit :.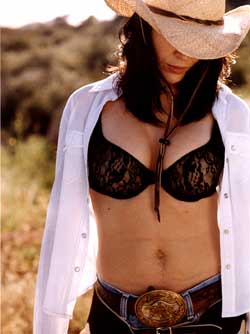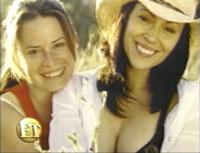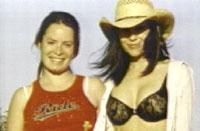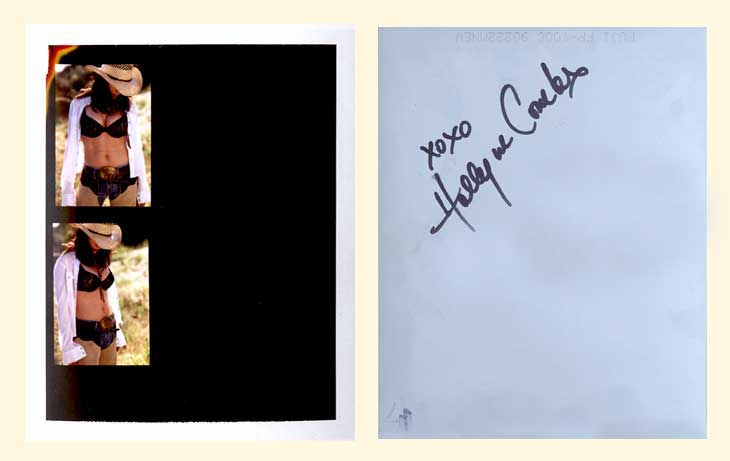 Magazine Article (click to enlarge)


'Hooking Up' Celebrity Photography Exhibit
Celebrity Shutterbugs Showcase Their Photographs of Lovable(R) Bras to Benefit Charity.
NEW YORK, June 24 /PRNewswire/ -- Four women who make their living in front of a camera moved behind one to create a very special exhibit for very special causes.
Jessica Simpson, Kelly Rowland, Ali Landry and Holly Marie Combs today unveiled a series of photographs featuring Lovable bras, all to benefit charity. Partnering with US Weekly, Lovable asked each celebrity to select her favorite bras from an all-new Lovable collection and design a photographic vignette highlighting the bra in a way that matched her mood and personality. In three, the celebrity was also the subject; in one she was the photographer. The bras in all are due in stores this month.
"Our upcoming collection is all about being hip and edgy with a little attitude, and this exhibit brought all those qualities together," said Heather Craig from Lovable intimates. "These women were all incredibly creative in setting their own unique tone and mood for the shoot."
Celebrity photos and chosen charities include:
Jessica Simpson - "Living Out of My Suitcase"
Jessica Simpson is a popular artist with a new upcoming album titled "In This Skin." For her photograph, Jessica unpacks her favorite things in her hotel room, including a blue Lovable seamless, foam push-up bra with pretty hearts printed on the straps and a pink, cotton Lovable bikini. Proceeds from her photograph go to Operation Smile, a charity committed to providing reconstructive surgery and related health care to indigenous children and young adults in developing countries and the U.S.
Kelly Rowland - "Behind The Scenes"
Kelly Rowland, a member of Destiny's Child, is releasing a solo album "Simply Deep" this fall. Kelly's inspiration came from her life as a star with a busy schedule. She was photographed just before a performance when the last touches were being added to hair and make-up wearing the Lovable black satin corset. A Lovable sculpted one-piece, foam bra in sheer black over nude, hangs from her chair. Kelly's charity, Bread of Life Inc., supports underprivileged families with the aim of moving them from "total dependency" to "self-sufficiency."
Ali Landry - "Hanging Out to Dry"
Ali Landry is the host of Full Frontal Fashion on the WE Channel. Ali loved the sensual glamour of screen goddess Sophia Loren and took on the persona of the bombshell on laundry day. She is photographed standing by a washing line with brightly colored Lovable heart embossed, thin foam bras and Lovable sculpted one-piece, foam bras hanging from it. Ali's charity, Soul Cause, is committed to producing events and funding programs that help high- risk youth.
Holly Marie Combs - "Cowgirl"
Holly Marie Combs is an actress on the popular WB show Charmed. Inspired by a book on cowgirls, Holly took photographs of her best friend Alyssa Milano styled in a black lace, push-up underwire Lovable bra, cowboy hat, crisp white shirt, blue jeans and Holly's chaps. The shoot took place on Holly's ranch. Proceeds go to the Town Lake Animal Center in Austin, Texas that promotes animal education, awareness and adoption.
Each celebrity also signed Polaroids(TM) used for each shoot, which will be auctioned off on eBay from today, June 24 through July 4, (www.ebay.com/hookingup). The eBay package will also include poster-sized prints of the final images, the bras featured in the shoots, and specially- created Lovable "Hooking Up" camisoles featured at the exhibit event. In addition to the donation Lovable is making to each celebrity's charity, the proceeds from the eBay auction will also be donated.
"We were thrilled to work with Jessica Simpson, Kelly Rowland, Ali Landry and Holly Marie Combs, supporting their charities through our donations and the proceeds from the upcoming auction on eBay," said Craig.
The images from the "Hooking Up" campaign were photographed by Susan Shacter, with the exception of the Alyssa Milano photo, which was shot by Holly Marie Combs. The campaign will debut in the July 7/14 issue of US Weekly.
To learn more about the Lovable intimates collection, check out the Lovable website, (www.lovableusa.com).